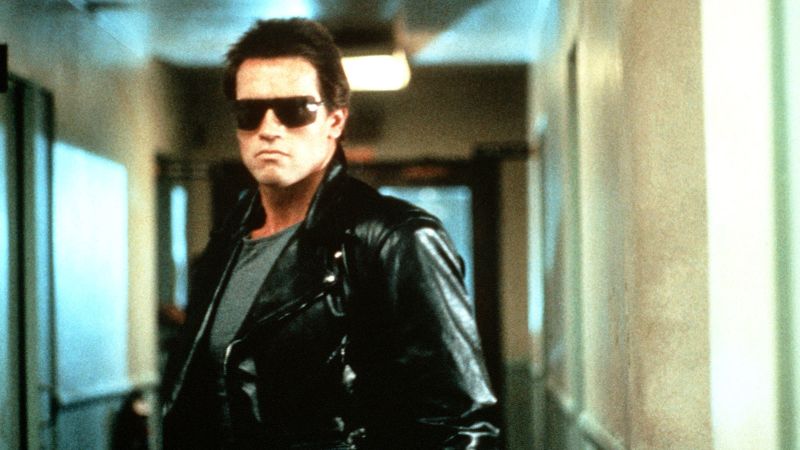 Orion Pictures Corporation/Everett Collection
Arnold Schwarzenegger in "The Terminator" in 1984.


CNN
—

Sunglasses. The leather jacket. Stone cold behavior. Arnold Schwarzenegger in 'The Terminator' – the 1984 sci-fi flick that cemented the actor's status as a box office juggernaut – is about as iconic as it gets, but it turns out the One of the film's most memorable moments happened by pure chance.
In a new interview with The Hollywood Reporter published on Tuesday, Schwarzenegger recalled how his line of dialogue in the film in which he utters "I'll be back" was an "accident," stemming from a disagreement he had with his director James. Cameron.
"Jim Cameron and I were debating how to say the line because I wasn't comfortable with saying 'I will,'" the former California governor recalled. "I said, 'I think it's stronger to say, 'I'll be back.' Cameron said, 'Are you the screenwriter now? It's just a word. Don't tell me how write. I'm not telling you how to act.
Schwarzenegger then recalled how he responded, telling his manager that he told him how to act "every f**king minute!"
But in the end, of course, the outspoken director prevailed, when he told Schwarzenegger, "Arnold, you think that sounds weird. It doesn't. What makes it great is that you speak differently than me or Charlie over there. That's what makes it work."
Cameron then asked his star to "say it 10 times. Say it in different ways. I will continue to roll the camera. Then we will choose one.
After a few tries, of course, they ended up with one that worked.
"The movie is coming out. I'm in Central Park. This guy comes in and says, 'Say the line!'" Schwarzenegger continued. He also said the line has followed him to this day, adding: 'A few days ago I was skiing in Aspen and the concierge came over and asked me to say the line.
"So that's where it started and where it ended. It's wild.
Elsewhere in the interview, Schwarzenegger argued that while he may be done playing the role of Terminator – a robot from the future tasked with alternately saving or destroying humanity, depending on what part of the franchise you're doing reference – the franchise itself "isn't over."
"I'm done. I got the message loud and clear that the world wants to move on when it comes to 'The Terminator,'" he said. "Somebody's got to come up with a great idea. 'The Terminator' was a big part of my success, so I'll always watch it with great fondness. The first three movies were great.