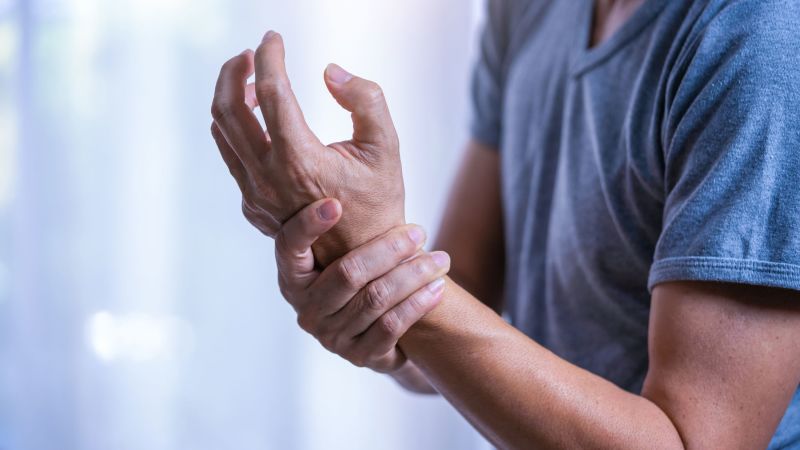 Manusapon Kasosod/Moment RF/Getty Images
Research estimates that more than 20% of American adults suffer from chronic pain.


CNN
—

According to a new study, there are more new cases of chronic pain among American adults than other common long-term conditions like diabetes, depression and high blood pressure.
The researchers say their findings "underscore the high burden of chronic pain in the American adult population and the need for early pain management."
Research published last month in the U.S. Centers for Disease Control and Prevention's Weekly Morbidity and Mortality Report estimated that more than 51 million people — more than 20% of American adults — suffer from chronic pain and 17 million – nearly 7% of adults – suffer from high-impact chronic pain.
The new study, published Monday in the journal JAMA Network Open, looked at data from more than 10,000 participants in the National Health Interview Survey, which is conducted annually by the CDC's National Center for Health Statistics.
Researchers looked at participants' reports of chronic pain, defined as pain most or every day over the past three months, and high-impact chronic pain, defined as chronic pain that limits the activities of life or work most days or every day. over the past three months.
Among people who reported no pain in 2019, the annual rate of chronic pain the following year was 52.4 per 1,000 people, and there were 12 cases of high-impact chronic pain per 1,000 people. . In comparison, according to the researchers, there are 7.1 cases of diabetes, 15.9 cases of depression and 45.3 cases of high blood pressure per 1,000 people per year.
Nearly two-thirds of participants who reported chronic pain in 2019 said they still had it a year later. However, more than 10% of people with chronic pain in 2019 had no more pain in 2020.
"This study does more than demonstrate the terrible burden of pain in this country. While 10% of people who recover from chronic pain give us hope, we have an urgent scientific imperative to expand our pain tools so that we can restore many more to life without pain. pain," Dr. Helene M. Langevin, director of the National Center for Complementary and Integrative Health, said in a press release. "The onset of any chronic disease is a pivotal moment and early intervention can make a significant difference in the toll the disease takes on an individual."
The study was conducted by researchers from NCCIH, the Seattle Children's Research Institute and the University of Washington, Seattle.
They noted that their work had some limitations, including a lack of information about the underlying causes of pain. Data was only collected twice over two years, and people who reported chronic or high-impact chronic pain might have been less likely to participate in the follow-up survey. There was also limited information on American Indians, Alaska Natives, and Asians.