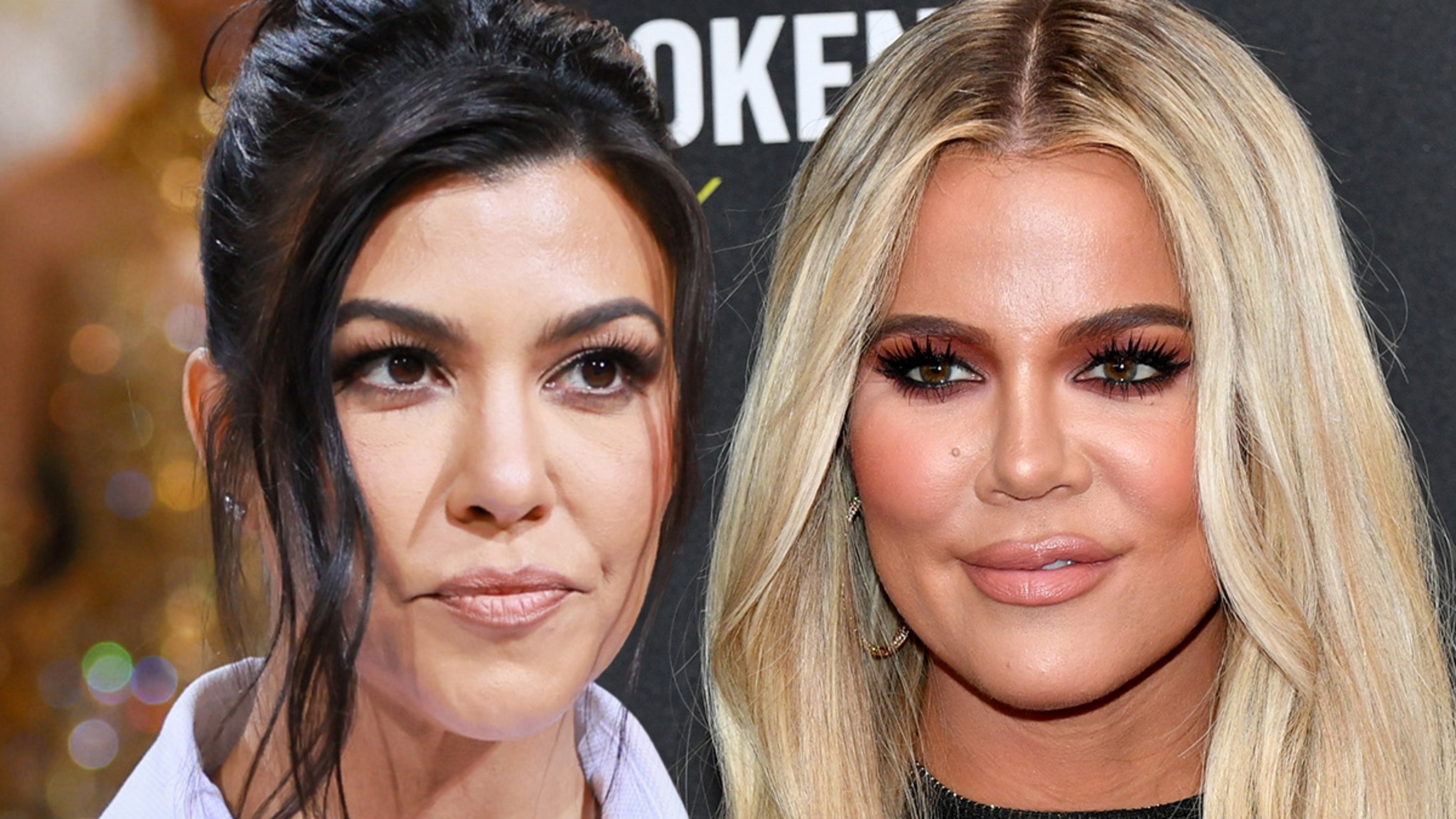 Khloe Kardashian





Don't confuse me with Kourtney…





I am The Big Blonde!!!




05/15/2023 6:12 PM PT

Khloe Kardashian says she keeps getting confused with her sister Kourtney … so she sets up a small project to set the record straight.
The younger Kardashian sister created a slideshow Monday on her Instagram story, highlighting all the ways she and older sister Kourtney are similar and different.
Khloe jokes that people have been confusing her with Kourtney for years … including the Elvis Presley impersonator who officiated Kourtney and Travis Barker's wedding in las vegasand more recently, people waiting outside the Ritz-Carlton in Manhattan.
It seems Khloe is mostly referring to the scene that unfolded in New York on Monday… where a crowd was waiting for her and Kim Kardashian get out of their SUV and head to the Ritz…with someone shouting "Kourtney," as Khloe walks by.
Khloe jokingly says… "I completely understand what we look like as identical twins so it may be difficult for some but I hope this presentation helps."
One of the main differences, Khloe says, is hair color … she says 99% of the time Kourtney is brunette and 99% of the time she is blonde. Khloe also points out that she is around 5'10 while Kourtney is much shorter at 5ft, calling the height disparity a "dead giveaway".
Of course, Khloe says there are similarities too, which is why she thinks people confuse them. She says, "Kourtney is fabulous, gorgeous, hysterical so I understand how people confuse us." Khloe also says Kourtney is "hot as fuck" and that's another reason why she thinks people "keep mixing us up."
Khloe says mixups happen "every day multiple times a day" … and she says that's being conservative.
In closing, Khloe says she hopes her "presentation has helped those who have been confused for over 20 years."