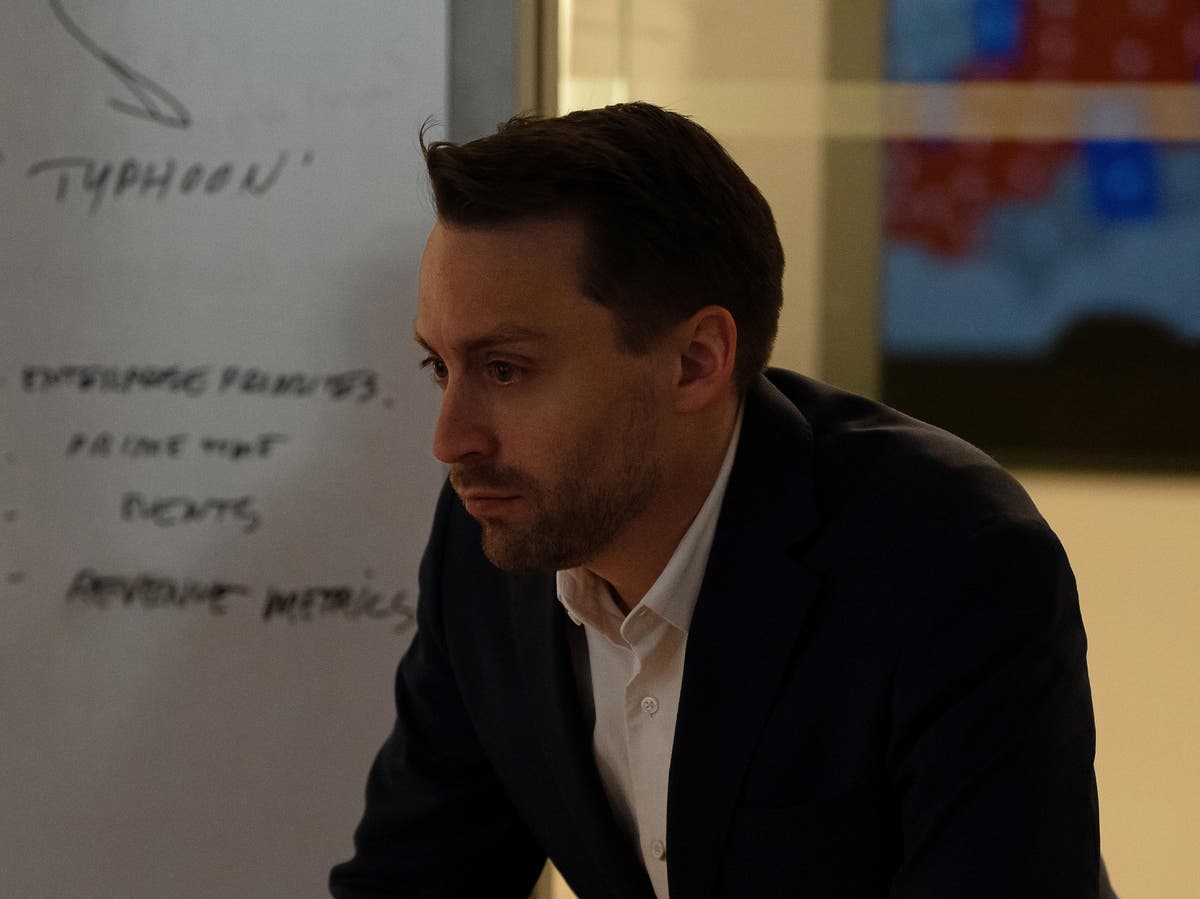 BWhen Donald Trump was in power, there were a number of common refrains you heard. "What will be the first major piece of art about the Trump administration? "Who will represent him in the inevitable biopics? "Which actor will one day win an Oscar for playing US President Donald J Trump? Well, it might not be the first great piece of art about Trump's tumultuous era, but with its penultimate episode, "America Decides," Succession produced one of the definitive artistic statements on the rise of Trump. And – what's more – he didn't mention his name once.
The episode picks up a few hours after its predecessor closed. In the world of Succession, it's election night, with vapid liberal front-runner Daniel Jiménez (Elliot Villar) clashing with right-wing firebrand Jeryd Mencken (Justin Kirk). We already know from last season's "What it Takes" that Mencken is very bad news. He is racist. Sexist. You name it, he probably said something depraved about it. He rose through the ranks to become the Republican presidential nominee, thanks in part to the support of the late Logan Roy (Brian Cox) and his right-wing Fox News television network ATN. He enters election night as an underdog. In the morning, and against all expectations and predictions of the polls, he was declared president. Sound familiar?
Of course it is Succession, and the story does not revolve around Mencken. Instead, we follow Tom (Matthew Macfadyen), who takes a break from the implosion of his marriage to direct coverage of the event on ATN. The (often contradictory) commands barking in Tom's ear are siblings Roy, Kendall (Jeremy Strong), Roman (Kieran Culkin), and Shiv (Sarah Snook), with the trio arguing over where to throw ATN's weight and how vehemently. An apparent firebombing in Wisconsin appears to tip the tide in Mencken's favor – with thousands of Democratic majority votes lost – but sets up an ethical storm for the media: how to declare a winner when it looks like the election was sabotaged? In the end, for a mixture of conflicting political and personal reasons, Kendall gives in to Roman's pressure and asks Tom to declare Mencken the new American president. To hell with democracy.
The parallels with Trump are inescapable. Like Mencken, he was an incendiary outsider, reviled by the left for his racist and sexist outbursts, and his far-right stances on everything from immigration to education. Like Mencken, he defied the polls to win the presidency, with ardent support from Fox News. The apprehension expressed by characters like Shiv and – less consistently – Greg (Nicholas Braun) echoes the very real fears people expressed when Trump walked in. "Mencken is the nightmare," Shiv says. "Plausible in a decadent era. He says the wrong s***…he believes the wrong s***. Looking back at the Trump administration and its continued aftermath of abortion bans and violent insurgencies, it's hard to accuse anyone of catastrophizing.
What Succession fully understands, in his cynicism, that a person like Trump or Mencken does not rise to power on the basis of his political convictions. Those who hold the levers of power – the Roys, in this case – are not motivated by any particular right-wing agenda, but by pure and greedy self-interest. Indeed, by paving the way for Mencken to take power, Kendall is acting both against his conscience (as it is) and against the pleas of his family – his daughter, of South Asian descent, has been harassed , apparently by harshly. good supporters of Mencken. In the end, he decides that emboldening the racists is a price to pay for trying to block GoJo's impending merger and keep his hand on the helm of the company.
Where art diverges from life is with Mencken himself. Succession is an extremely funny series, often more comic than dramatic. For all his myriad flaws, Trump was, and is, a deeply comedic figure, a man of such innate and unfettered ridiculousness that all attempts at parody inevitably fail. And yet Mencken is not such a clown. Stripped of all of Trump's shortcomings, boastfulness and physical buffoonery, Mencken is just a repulsive husk of toxic ideology: his acceptance speech at the end of the episode is disturbing and not funny at all . His televised address is peppered with anti-Semitic hisses, as well as disconcerting references to "purity" and "polluted earth". Succession knows that, underneath all of this, there's nothing funny about watching the American elite lead a man like that through the halls of power. But he knows something else – it's fascinating and scary to watch.